As creative director of the in-house brand team, my job was to articulate the voice and visual style of the brand expressed through the Roadtrip Nation TV series on PBS that tackles topics like immigration, race, gender, at-risk youth, and the challenges faced by transitioning military veterans into civilian life.
Provide creative direction and coaching of a team of UX, visual, and graphic designers, copywriters, social media specialists producing educational software, websites, apps, blog posts, social media and event activation campaigns.
Collaborate with software engineering teams, product managers, education experts, marketing, legal, and executive leadership. 
Deliverables include digital marketing campaigns, communications strategies, naming, visual identity, motion graphics, promotional trailers, and social media content.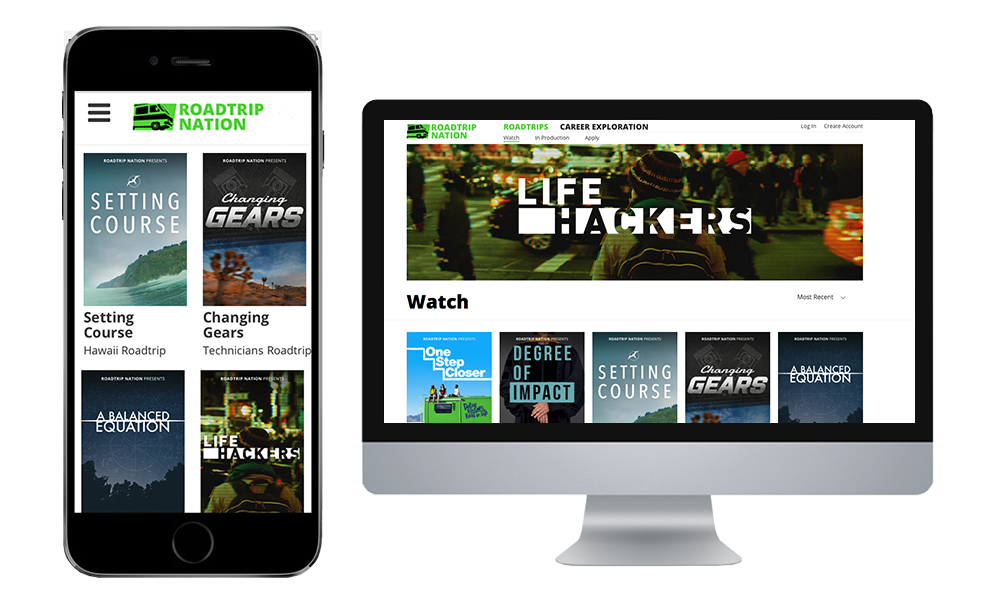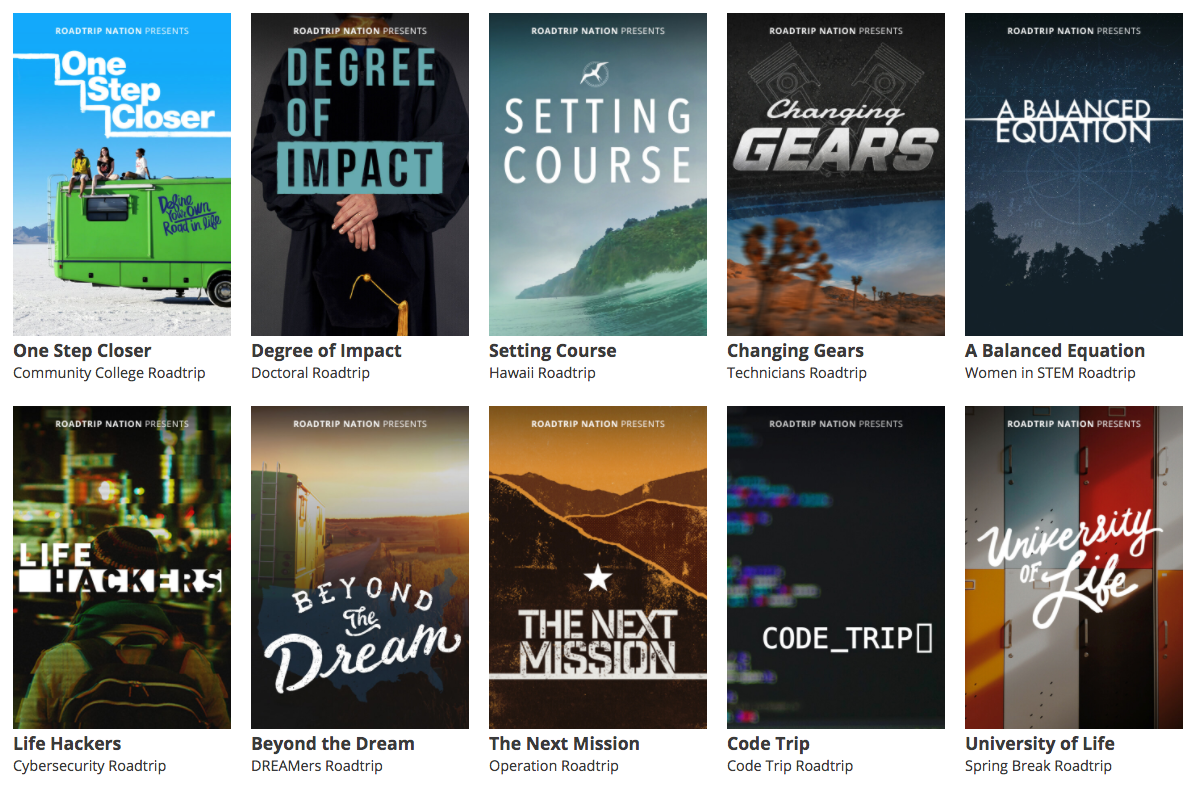 Documentary film series – Naming, visual style, title designs, and social media content for the documentary film series on PBS television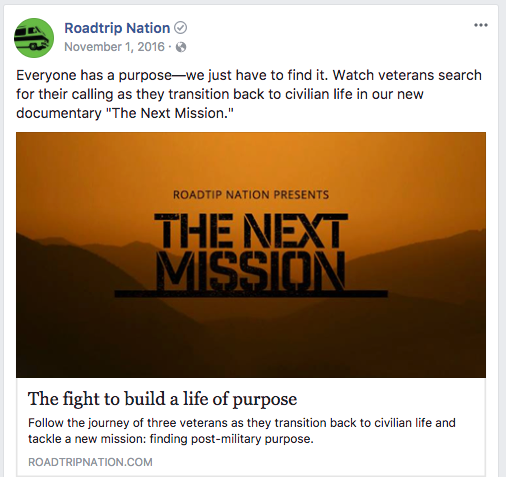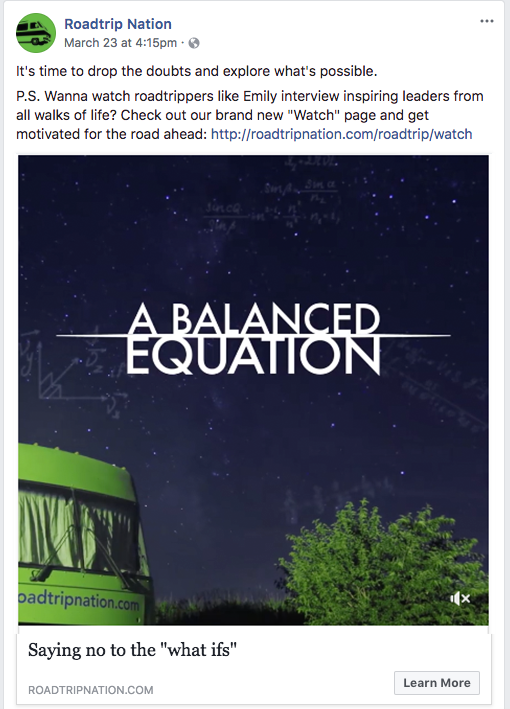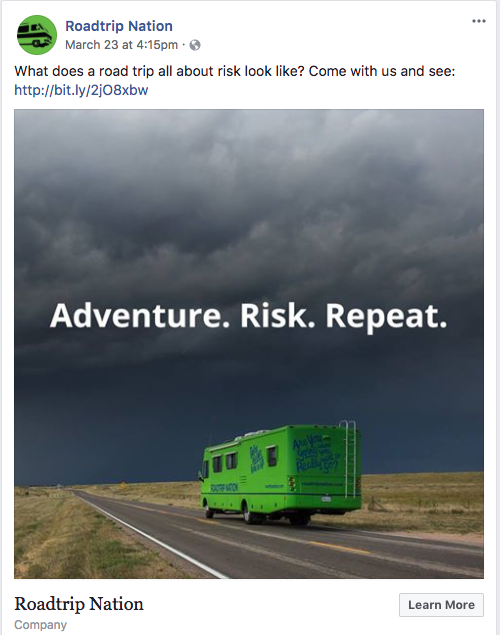 Social Media–
Content development, digital marketing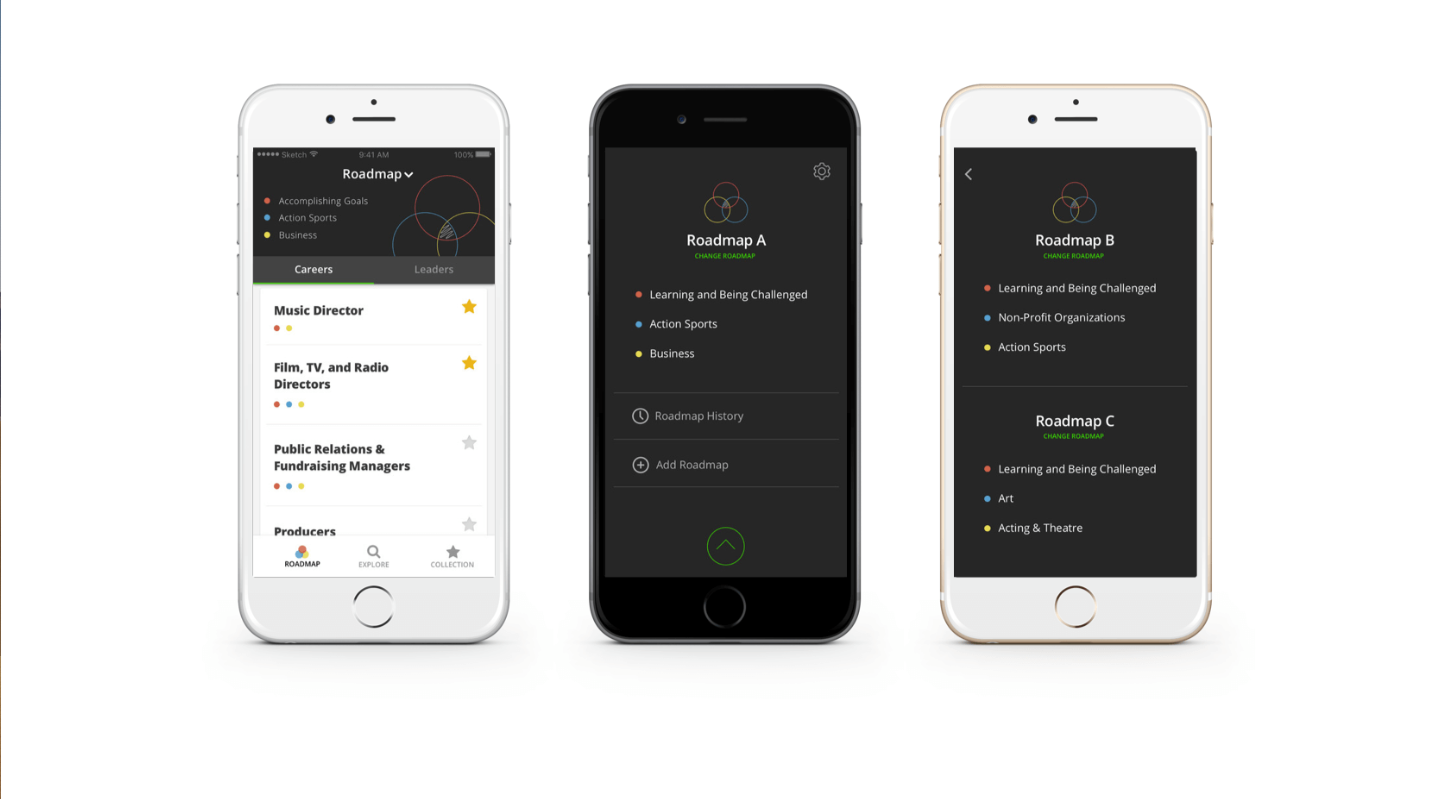 CareerExplorer iOS app–The Roadtrip Nation TV show encourages and empowers people to find out who they are and what they want to do with their lives. Working with Dogtown Media, our challenge was to develop user-friendly app that picked up on the fun of the TV show and allowed people to explore a wide range of careers, based on their interests and personality preferences, and gain real-world career advice.​​​​​​​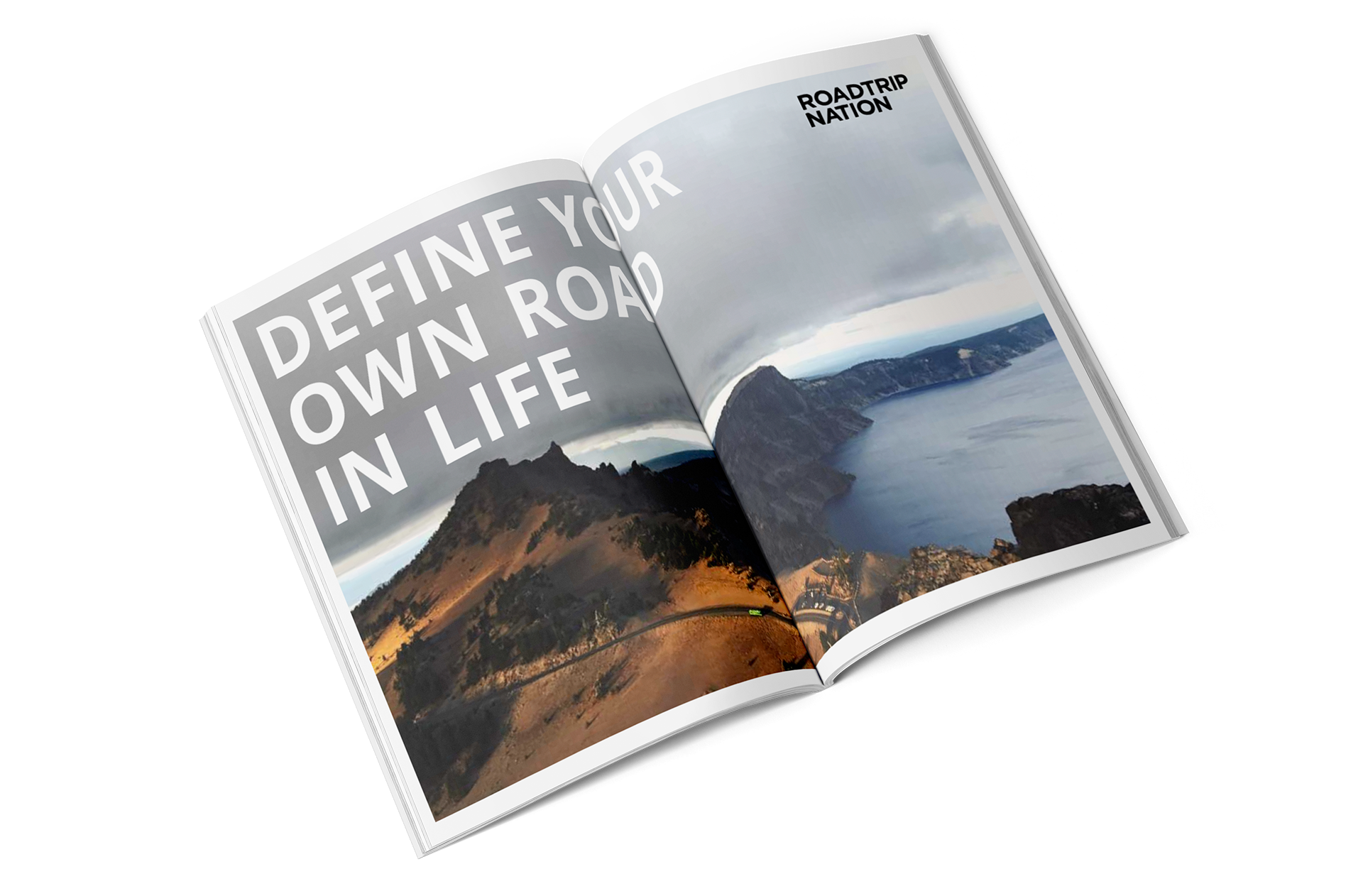 Brand Book–
presents the personality, philosophy, and character of the Roadtrip Nation brand for sponsors, partnerships, employees, vendors, and stakeholders.​​​​​​​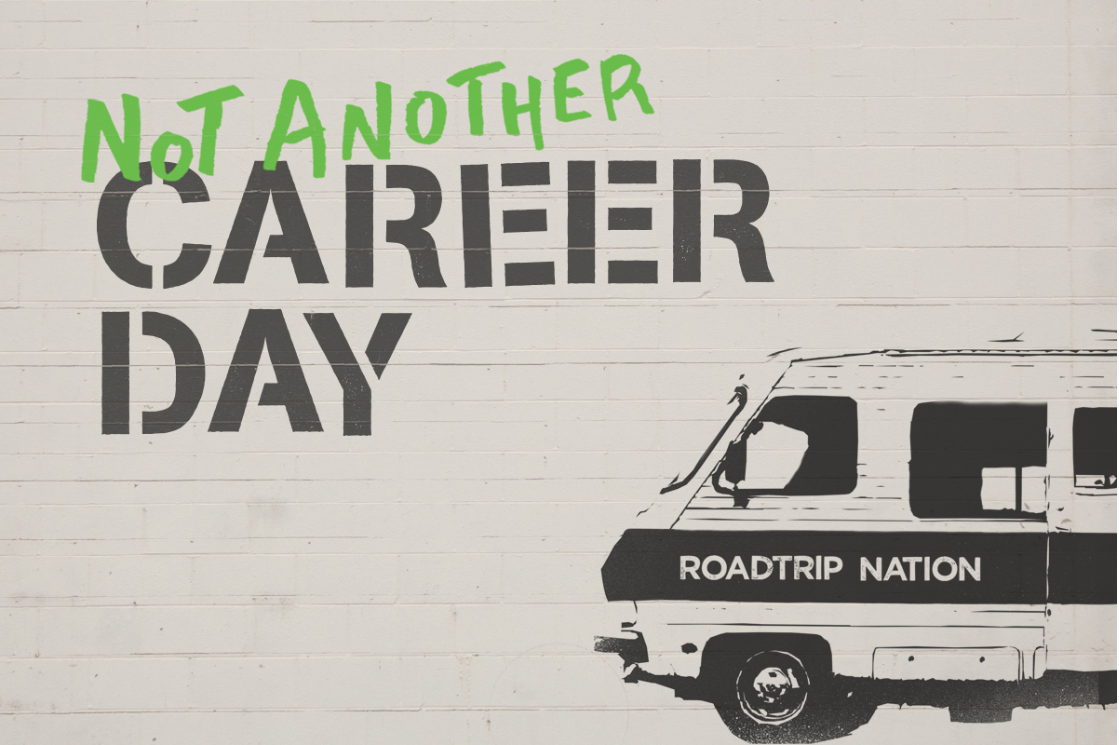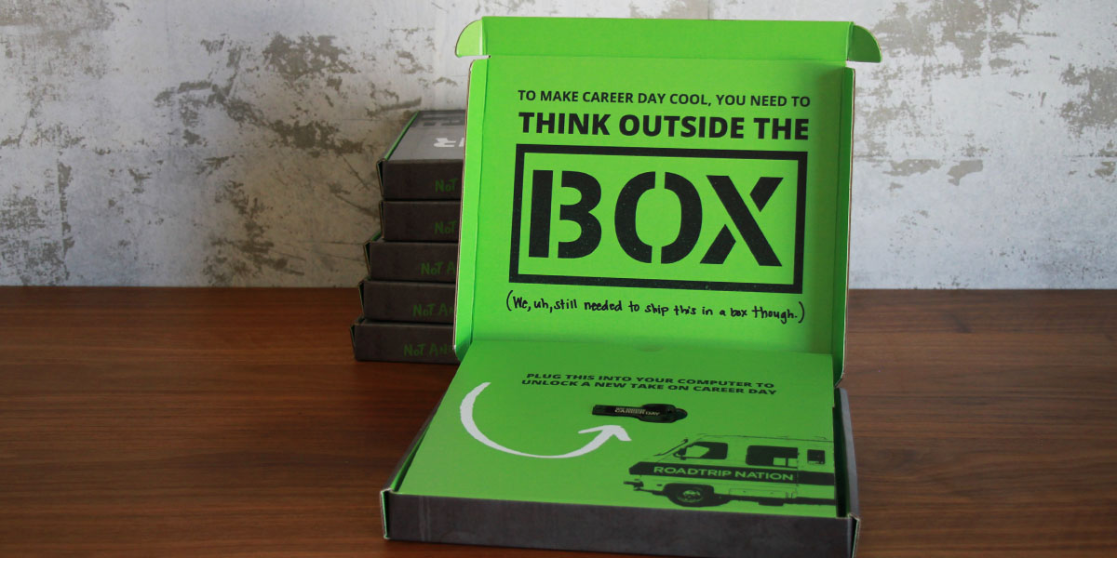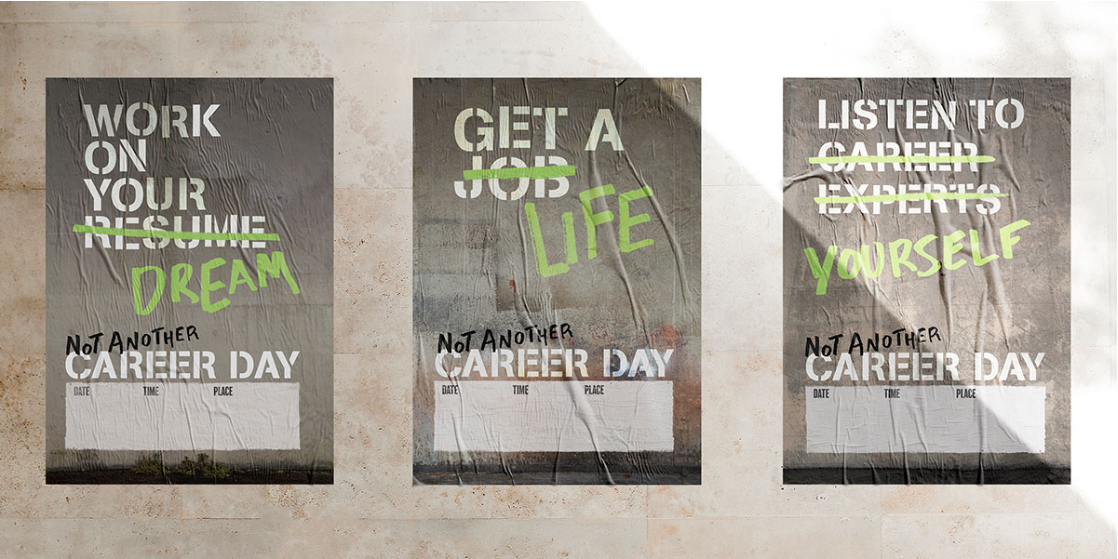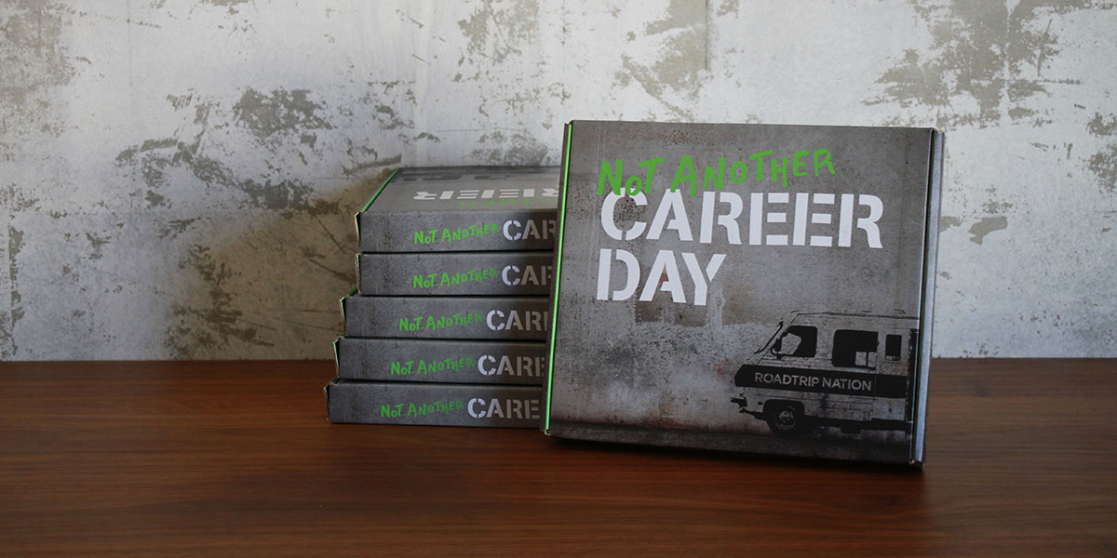 Career Day in a Box–career day event activation kit for high schools.
Brand Team 
Mark Wronski, creative director
Alexis Mun, project manager
Brian Clayton, Simon Hwang, Charlene Chand, UX designers
Jared Hoeniges, Ryan Lee, Nick Sickelton, visual designers 
Alyssa Frank, Allyson Campion, Mara Zehler, copywriters
Hanna Frankel, social media specialist
Andrew Viglione, intern