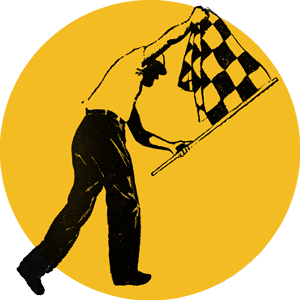 We help business leaders win
Strategy, design, innovation, implementation, and more–
as designers and brand consultants we are continually challenged to do what hasn't been done before, plotting a strategic course through uncharted territory, or discovering and applying new technologies to help business leaders achieve their goals.
• Brand analysis, strategy, positioning, brand identity design
• Digital strategy, concept and creative development
• Visual design (web, print, collateral, packaging, point-of-sale)
• Video storytelling (concept, scripting, storyboarding, production)
• Websites, E commerce, content development & copy writing
• A network of strategists, creatives, developers
• An extension of your team

​​​​​

"One of the most creative marketers I've ever met"
"Mark Wronski has been invaluable to our company as we evolved from a small bicycle and motorcycle development company to a leading automotive products brand. Wronski's marketing leadership, brand vision, creativity, and design thinking are unparalleled. He worked closely with our engineers to develop new products and bring them to market, and his experience working with global automotive brands made him a perfect fit with our team. Wronski is one of the most creative marketers I've ever met, having condensed the AMP Research brand philosophy into one single phrase: "Innovation In Motion" 
– AMP Research
"Strategic insight and innovative design solutions"
"Mark Wronski is a stand out creative talent. I've had the privilege of working with him on several key branding projects for E3 Spark Plugs. He not only created the E3 name and logo but also the foundation of the brand that has been instrumental in our success as a company today. I am particularly impressed by his ability to challenge the status quo with strategic insight and innovative design solutions. Mark's creative thinking, expertise and can-do attitude make him an absolute pleasure to work with and a valuable contributor to any team." 
– E3 Spark Plugs​​​​​​​
Communication Arts Design & Interactive Annuals
HOW International Design Awards
SEMA Best New Products/Packaging Design